Voice Services in Pakistan
Wateen has a solution that is perfect for you, whether you are a new startup with basic communications needs or a large multi-office corporation that requires tailored services. Wateen Telephony enables you to communicate and connect with your family, friends, clients, and business partners via voice in a seamless and cost-effective manner.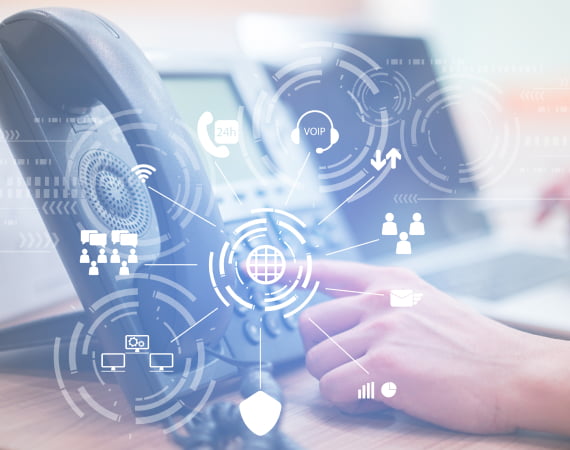 Wateen facilitates multiple PBX interfaces such as:
SIP (Session Initiation Protocol)
PRI (Primary Rate Interface)
POTS (Plain Old Telephone System)
Wateen's maintains geographically distributed sites and offices while providing a single UAN for receiving calls.
These services are provided through PRI, SIP, and POTS trunking interfaces, allowing users to receive several calls using a single, easy-to-remember non-geographic number.
Direct Inward/Outward Dial Numbers
Wateen provides fast and cost-effective direct inward dialling (DID) and direct outward dialling (DOD) solutions to businesses around the country, allowing you to set up a high-quality, digital telephony setup at a lower cost.
Wateen provides a toll-free service to its clients, allowing them to connect with their customers for better relationship management through the use of a toll free service.
Get in touch with us any time